Reposted from NationBuilder's blog, here, originally under the title "How Jacinda Ardern became New Zealand's youngest female prime minister".
The New Zealand Labour party paired a strong digital infrastructure with a resounding message to beat their fundraising goals and rally a nation around their new leader.
Jacinda Ardern became the youngest-ever leader of New Zealand's Labour Party, she became the country's youngest Prime Minister in 150 years, and its youngest female PM, ever. Her rise was so meteoric that it earned a proper name: Jacindamania. To understand the factors behind this phenomenon, we connected with Andrew Burns, the certified NationBuilder architect on New Zealand Labour's digital team, who leads their email program and website development.
According to Burns, though they started with modest expectations, the campaign outreach took on a decidedly different scope once former Labour leader Andrew Little resigned and Jacindamania took hold. "We were actually blown away by how successful we were in the end," he says. "[For her] to become the deputy leader of the party in March, to becoming the Leader at the start of August, and going on to become the Prime Minister by the end of October—being featured on the world stage alongside Trudeau, Abe, and other world leaders—it's been absolutely incredible to watch and actually be a part of."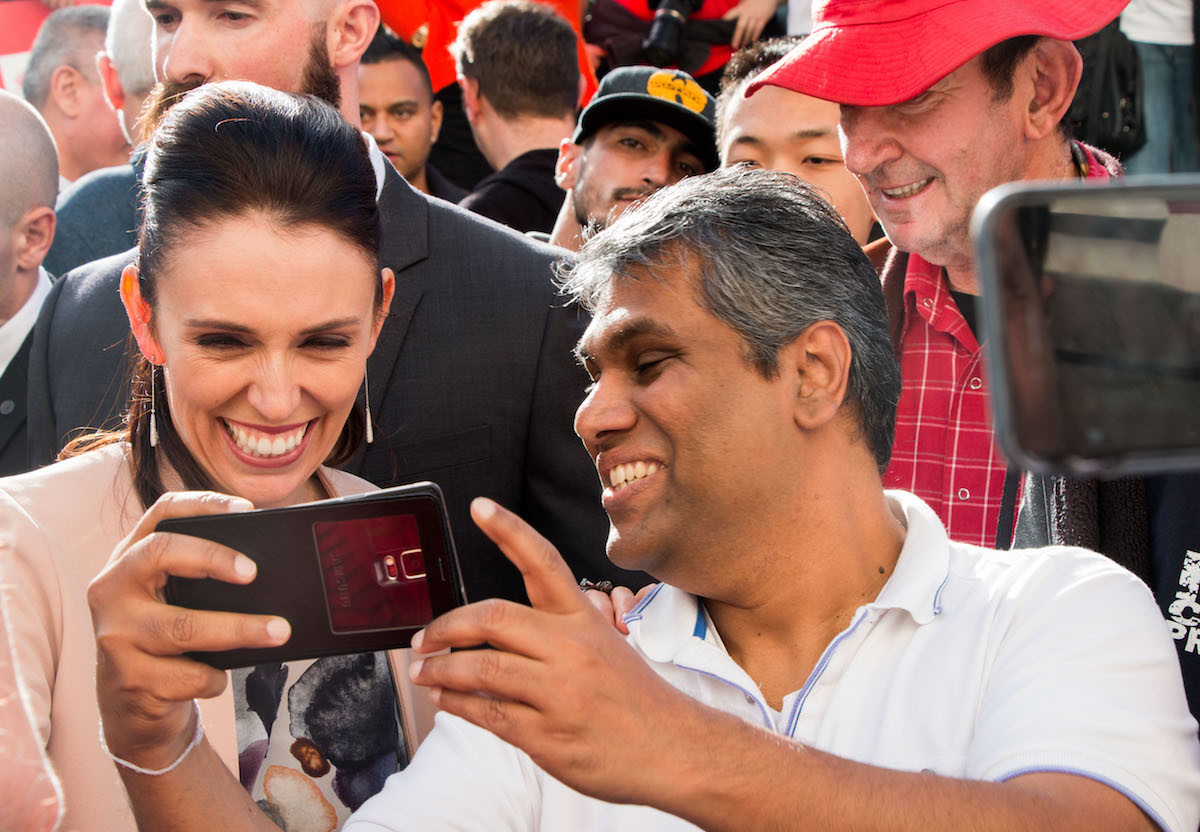 Of course, much of that unexpected success came from their leader's unique connection to voters, specifically, "her ability to communicate with people and talk in an open and honest way that [didn't] sound like a traditional politician." Not only did voters believe in her vision for the country, they believed what she had to say and trusted her authenticity. Fortunately for the party, by the time she ascended to Labour leadership, Burns and team had created the infrastructure to make the most of her natural momentum.
"Building the infrastructure—then using it well—is the most important thing you can do to succeed. We did have lots of people sign up for our list and express interest in joining our movement when Jacinda became the leader, but the majority of the upswing in the fundraising and volunteer space came directly from the people we had already brought on and been working with over the past three years. If you don't have a Jacinda, you still have to build the infrastructure to succeed. Because you can still succeed."
Having established that solid ladder of engagement, NZ Labour was able to beat their fundraising goals in a matter of weeks. "There were times when we were like, 'we're just not going to make it,'" Burns says. "But, the day that she became Leader and within forty-eight hours, we raised over $200,000. Within that whole first month, we raised more than our original target for the year." Eventually, NZ Labour raised over $1 million online in 2017—more than double their initial fundraising target.
Now that Labour has begun creating a government under Ardern's leadership, her team has every intention of keeping the same open relationship with her constituency and the world at large. Burns says, "We're trying to do videos on her social media most days, where she actually talks to people about what's going on. From the comments people are posting on our videos, they really appreciate that and find it to be a fresh and exciting way for the government to communicate with them about what it's doing."
Do you like this post?